Lakeside Village Las Vegas, known for its variety of special events and entertainment, recently held a wonderful yoga and wellness event in the Grand Garden area which featured a variety of wellness vendors, food and drinks, and yoga with live music.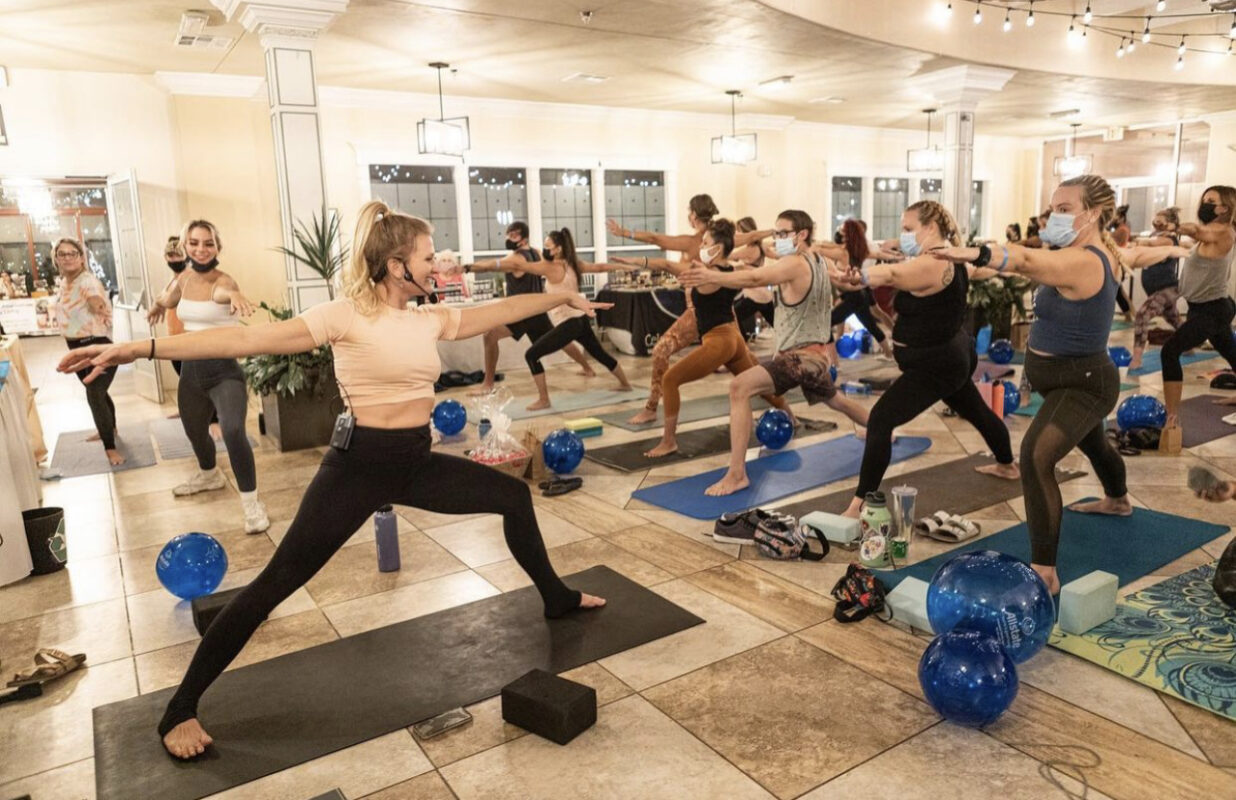 The wellness and yoga event was created by Brittani Jones, co-owner of Vibe Yoga Vegas, and her husband Jered Jones. Brittani is a certified yoga instructor and Jered a musician and songwriter who has performed for more than 15 years. Combined they have created special yoga to live music classes across the Las Vegas valley.
Not only was the event very well attended by both vendors and wellness participants, but monies were raised in support of the Nevada Partnership for Homeless Youth! Donated raffle prizes allowed Vibe Yoga Vegas to make a generous donation at the end of the event.
And, the following sponsors and participants helped make the event even more special:
Misty Chadwick: Allstate Insurance Pink House Creations by Michelle Beardsley Meaningful Accents vnmoonrising Celestial Sister Boutique Glenda Compton Mai Boho Life zentricflo A Balanced Bear Under The Sea Moss Inc Desert Poppy Naturals RayaSol Creations The Spa At Lakeside 2.0 The Salon at Lakeside Jered Jones
Lakeside Village Las Vegas continues to set the standard in Las Vegas when it comes to indoor and outdoor events and activities. The fall season promises to bring some exciting new events which will include a variety of musical shows, from jazz and classical events to rock n roll, along with great cultural events and wine tastings and food pairings, and our new lake boat tours, where you will enjoy nightly excursions around Lake Jacqueline while enjoying great food, libations and views!
Stay connected with all of the activities here at Lakeside Village Las Vegas, and make sure to sign up for our Quarterly Newsletter, the Village Gazette!

https://lakesidevillage.vegas/newsletter/
Lakeside Village Las Vegas
2620 Regatta Drive
Las Vegas, Nevada 89128
(702) 925-8288
https://lakesidevillage.vegas/